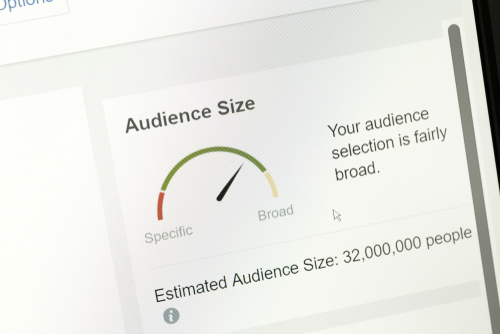 23 May

Facebook Making Changes To Location Targeting In Ads

Using location data for ad targeting helps effectively find your people and boost your ROI, especially for multi-location campaigns. Meta, the company that runs Facebook, made a recent change, however, without any fanfare regarding its ad location targeting options.

Simply put, location targeting now has only one setting, while it previously included four location-based options. The remaining setting reads: "People living in or recently in this location."

So, what do the changes look like? Do you need to "do" anything and how does this affect your current campaigns? How does the new location targeting impact your ad reach moving forward? 
Meta's Former Location Targeting
Before the updates, Facebook marketers had four location options, shown below. 
The first option, Meta's previous default, is now the only one that stands. It includes both residents who live close geographically and those who recently visited the area.
The second option applies to reaching only those who lived in a defined geographical area, not just passers-through. This is beneficial for businesses, for example, that offer services like fitness classes, local campaigns, events, or products from a brick-and-mortar store seeking repeat local customers. Or you could select those who are only visiting, for instance, if you're a travel or hospitality company and don't want to target local residents. The final option is for targeting visitors from further away.
If you still have all four location options, Meta is likely phasing these out and it will eventually hit your account. In the Locations area, when you select a geographical area, this message appears instead of drop-down options:
All location targeting will now reach people living in or recently in the locations you select. The other options have been removed, so you won't have to select a type of location targeting here. 
Why the changes? With no statement from Meta, it's unclear, but some speculate that the feature was rarely used, privacy concerns, and that updates are part of an overall strategy to simplify the ad platform.
What Ad Location Changes Mean for You
Many advertisers may be largely unaffected by the changes, especially if they relied on the default location setting. Some experts say this feature removal is detrimental to local marketers, especially in industries like homeowner services, businesses with limited shipping locations, tourism, and local government entities. 
If you heavily used location settings that are now gone, you might fear ad impressions will be wasted on users who find your content irrelevant. Optimists theorize that the algorithm may help sort out the most important ad placement details, instead of a manual setting.
While no official word comes from Meta regarding the impact on current campaigns, Facebook marketing expert Jon Loomer speculates ads using the old method will expire if not changed to the new setting. Look for notices from Meta if that's the case for your business.
So, what can you do with these Facebook ad location changes? Be specific, create clear, quality content, and address your audience as well as your location. For example, "Dallas high school graduates, check out our college visit day." or "Austin homeowners, need a new roof?"
"My best advice is to focus on your ads. If you are a local business, put in the name of your local area in the ad," said Facebook ad guru Liam O'Neil on his YouTube channel. "Be very, very laser-focused with your ads and very clear who your ads are for."
The Threadgill Agency can help you strategize on effective Facebook marketing and beyond —  contact us today.